Kiwilove Pages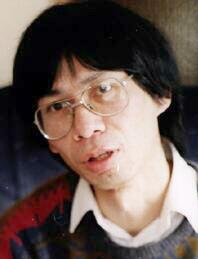 Welcome to the Homepage of Harvey A. Kong Tin. This has been up from 2000? due to Tripod.com - These pages may not work with all computers. Sorry about that Chief....

Go to bottom of page/contents to skip this page. I've been here before.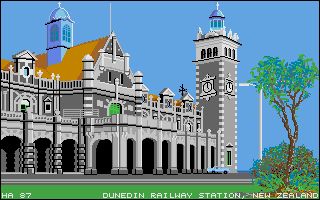 Harvey A. Kong Tin,
South Dunedin, DunedinNEW ZEALAND


My interests are ...
I enjoy writing letters/email and poetry. I play social volleyball regularly, and table tennis. A strong interest is computers and videogames. I do watch a lot of television for company - enjoy family comedies such as "Everybody Loves Raymond", "Yes Dear" and "Still Standing". I watch a lot of documentaries, like "60 Minutes", "20/20" as well as the regular one hour programmes.
I like the Catherine Cookson television adaptions.
With movies I particularly like the Hayao Miyazaki's movies such as:
"Howl's Moving Castle", "Kiki's Delivery Service", "Laputa Castle in the Sky", "Princess Mononoke", "My Neighbor Totoro", "Spirited Away" and "Nausicca Valley of the Wind".
I read a lot about UFOs, reincarnation, etc and speculate a great deal about the unexplained. At the moment I am working on a writing project but think I'll need help from others, who have gone out in search for truth, and found it, using logic and reason.
I would like to work on various projects, such as a book, film, television series, radio series, a play - and some music which deals with the 'truth'. Not as we know it (popular truth) - but which is. 'Is' being simply 'that', which is the plain truth and nothing less than it.
It is not easy to get people to re-examine their own basic beliefs - to find out - hey! A lot of what we are told, are not true after all....

Samples of my poetry, plus other writers? too...
A Newbies guide to Emulators on the PC Computers.
Some information about Dunedin.
The strangest and weirdest stories that are suppose to be true?

I think that if you are seeking an enlightened frame of mind, then perhaps I may be who you have been looking for?

I am always short on money and really need to finish this book I am trying to complete - can others help? It is very controversial and shocking - but the truth is....

Conversation is always welcomed via Email, at
kiwilove2006@yahoo.com
Email Harvey, if you want to chat over anything videogames related, whether old or new?
We are only here on this planet for a limited time and need to make contact with old friends as well as make new friends.


Laser Hawk Programmed by Andrew Bradfield, Graphics by Harvey A. Kong Tin Introduction about this 1986 Atari 800 computer game, designed in Dunedin, New Zealand.
HawkQuest - An amazing Atari 800 computer game designed in 1987 Programmed by Andrew Bradfield. Game Design and Graphics by Harvey A. Kong Tin
Social Volleyball. A Frequently Asked Questions FAQ guide for beginners relatively new to this fun team sport.